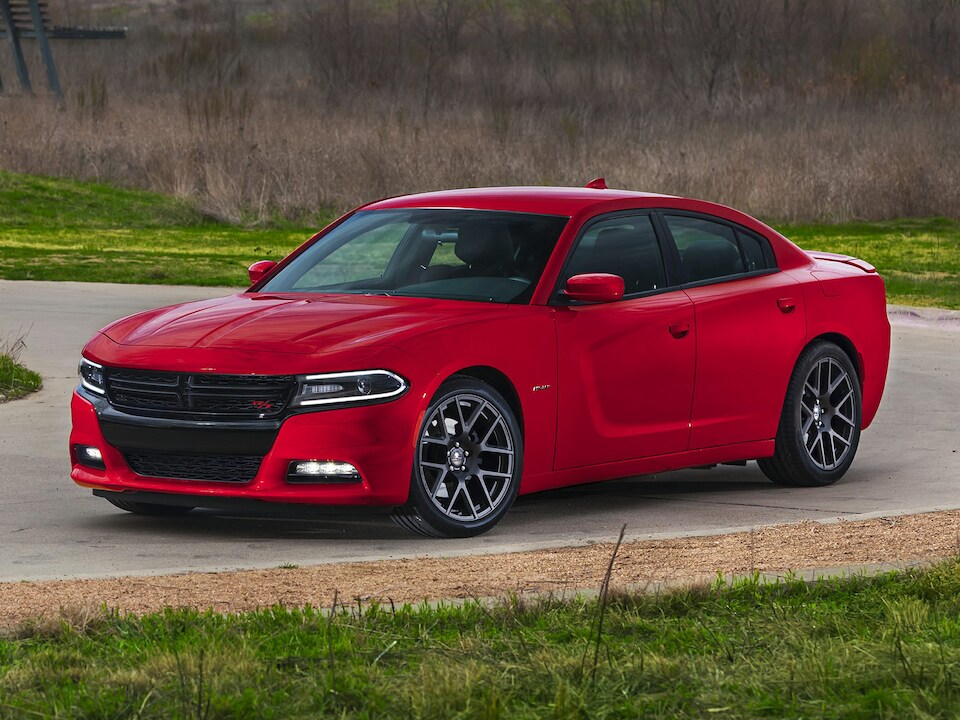 ​
A beautiful San Diego summer day can be enhanced with the power and prestige of the Dodge Charger. This speedy, stylish car makes a perfect fit for the famous San Diego sunshine as you can bring this car to the beach, zoom on the highway, or go just about anywhere in our area. With the ability to turns heads with its sleek look, comfortable interior, and its powerful engine, while simultaneously providing superior handling and traction at any speeds, the 2018 Dodge Charger is available in new and pre-owned models, waiting to provide a visible impact wherever you are lucky enough to take it.
The Dodge Charger can be customized to fit your needs coming in a sedan style body with a wide variety of trims to fit any taste. This powerful car also comes equipped with either a 300-horsepower V6 or V8 engine option with up to 370 horsepower standard, and plenty of highlight worthy features suited to this desirable sedan. In addition, making this car yours is made simple through our convenient to use financing options with our dedicated Dodge finance and car loan experts.
The Dodge Charger presents itself towards those wanting to make an impact and not go unnoticed. Imagine owning this car and commanding the San Diego roads, that exhilarating feel can be attainable working with our friendly staff at San Diego Chrysler Dodge Jeep Ram. If the Dodge Charger seems right for you, or if you have any questions, we would be happy to answer any questions you might have, discuss vehicle details, and arrange a test drive at your convenience.